The Taken King is dead. The Black Heart is crushed. Siva is destroyed. Now only one notable pair of eyes is cast upon The Traveler.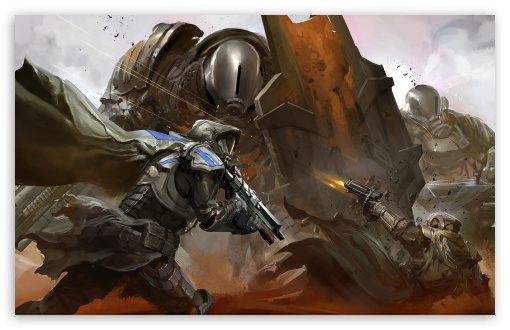 The Cabal.
"It seems that the Cabal didn't care for us running them over to invade the Black Garden. With the Taken shot to bits, they don't have anything to run from. Now they want their pound of flesh, and are more than capable to take it straight from our perky a**es."
-Fireteam Leader Joseph Bragland
A nasty bar fight has been brewing between the Cabal and the Guardians for a while, and now it seems that the Cabal decided to throw the first punch. They tried destroying the Last City from a distance. They weren't successful because of humanity's protectors. The Guardians. Forged in Light. The fighting has been costly the past few months but we managed to give them a good shove back over to Mars.

You are a Guardian. A former corpse brought back to life by the light of The Traveler. A defender of the city, you sit in the tower watching over the few precious things we have left. The city needs us again.
Eyes up, Guardian.