Come chat with us on the officially unofficial

Collective Discord

.

Remembering to vote

here

and

here

every day is the leading cause of community growth, so keep it up! We've also just joined a new Directory, where you can vote for us

here
Moderator: Darkblade
Wanderer

Posts: 123
Joined: Tue Apr 17, 2018 5:35 pm
Location: Chicago
Gender: Female
Class: Mage
Last edited by
Rembrandt
on Fri Apr 27, 2018 12:14 pm, edited 4 times in total.
---
Wanderer

Posts: 123
Joined: Tue Apr 17, 2018 5:35 pm
Location: Chicago
Gender: Female
Class: Mage
Gender:
Female
Age:
150-200 years old
Species:
Witch
Appearance:
Standing almost 6 ft tall, Ang is muscular, graceful and stunning. She has striking eyes that are bright gold and seem to glow in the darkness. Her hair is ash white, slightly wavy and usually pulled out of her face (for fighting reasons you know). Her eyebrows are thick and angular, her entire face sharp. Her body is riddled with scars from years of battle, yet it only adds to her beauty. Her first kill, another young witch in a competing clan, carried a black cloak with her. Agnes is now usually seen wearing it over her attire. She hate armor and never wears it, claiming it slows her down.
Personality:
As a witch, Agnes is a bit selfish. She's blunt, doesn't get sarcasm and social interaction. Witches aren't known to be the most compassionate of species, she was taught to value how you fight more than how nice you are to your neighbor. A ruthless fighter, she has no moral compass. She's resourceful and cunning, her brain always working a million miles a second to find a way out of the room. Ang believes in living a minimalist lifestyle and that overindulging is weak. She doesn't trust easily and is suspicious of everyone. She hates naivety and weakness.
Likes:
Fighting, challenges
Dislikes:
Slacker, complaining, over indulgence, eccentricity, gullibility
Strengths:
Fit, intelligent, strong-willed
Weaknesses:
Untrusting, emotionless, can't read emotion that well
---
Wanderer

Posts: 123
Joined: Tue Apr 17, 2018 5:35 pm
Location: Chicago
Gender: Female
Class: Mage
Name:
Reena Nasir/Maliha Chamberlain
age:
17
Occupation:
Spy
Appearance: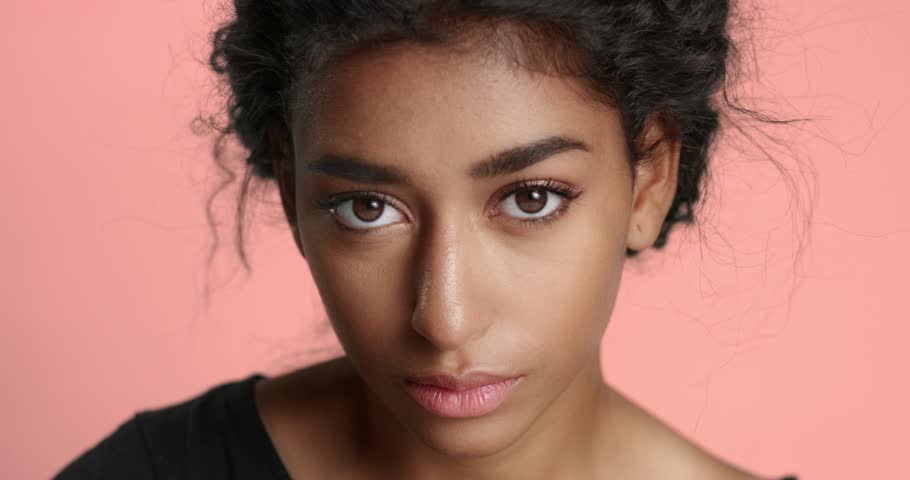 She has long, roman nose and honey brown eyes and warm, light brown skin. Her hair is long, black and extremely curly, and she usually has it tied back. She is underweight, and an average 5'5''. She likes wearing skirts and dresses with bright colors.
Personality:
A natural born leader, she is calm, cool and collected. She tends to hold herself higher than others. She can handle stressful situation really well, and is a quick learner. She is an extrovert, boisterous and has a wicked sense of humor. She's sharp, quick witted and vulgar. She makes friends easily and is often the life of a party.
Strengths:
Has some serious agility and is very good at climbing. Very good at long distance shooting. She's calm and cool in stressful situations and is a natural born leader. Very quick leaner. She has no trouble making friends and is an expert in manipulation
Weaknesses:
Being from Afghanistan, she has no computer abilities. She is Dyslexic and is behind in English. She is very impatient and a little impulsive, and sometimes believes she's invincible.
Other:
Reena was born in Afghanistan, in a war zone. She has PTSD, which is ironic considering her job. Her mother was brutually raped and murdered in front of her when she was 8, and her father is sexually abusive. Her PTSD is around sexual situations, she can handle blood and noises just fine.
---
Wanderer

Posts: 123
Joined: Tue Apr 17, 2018 5:35 pm
Location: Chicago
Gender: Female
Class: Mage
Name: Meng Yoba
Age: 20
Gender: Female
Occupation: General
Dragon:
Ao Ji. Regal and graceful, Ao Ji was the pinnacle of a perfectly bred dragon. White on a dragon is rare, and pure white dragons only happen with a very rare genetic mutation, and he is one of them. He's huge, one of the largest dragon the trainers have ever seen. The only problem with him is his temperament. For years, he never responded to training, he never once let anyone come near him. Then Meng came along. At first she hated him, thinking his beauty was a waste on such a horrid beast, but when she treated him like she once treated her pets, he finally responded. By talking to the monster as a human and giving him plenty of treats, he fell in love with Meng. They're inseparable after 4 years. Ao Ji gets jealous of her easily and usually won't let anyone near her. Meng however, is the same.
Appearance:
Soft features and a small stature, Meng doesn't look like much. However, she is pure muscle and can down a grown man in seconds. She holds herself high, making her look and feel taller and bigger than she actually is. Her body is riddled with scars and bruises from fighting, as many soldiers are. Her hands, once soft and pale, are now callused and rough. Standing at 5'2'', her body almost child-like. Meng usually has her hair tied up, out of her face. It is long and straight and dark brown, not quite midnight. She wears a ribbon in her hair, a symbol of her mother who spoke out against the government.
Personality: Once a spoiled brat that took everything for granted and expected everything from other people, she transformed when her mother was killed. She became withdrawn and angst-ridden, loathing her weak father and corrupted government. After finding the rebels, she became hardened and regal. She's an introvert, preferring the company of dragon rather than other humans. She was always tough to impress- expecting the best performance from everyone, no excuses. She is strong-willed and short-tempered. She keeps an iron-fist on her base and slacking is not tolerated. Many soldiers are scared of her monotone face, fearing that they will severely punished for standing around. Meng is extraordinarily intelligent, more than she lets on. She is an expert strategist, fighter and rider. She has no moral compass, doing only what is right and what needs to be done for a victory. She is extremely loyal to those who she feels deserve it.
She, however, has extreme perfectionism and a mild case of OCD. She obsesses over getting everything right, and everything has to be in its place. She is often found counting things in her free time, although she'd never let any of her soldier know. Her perfectionism has lead to her not feeling adequate enough, feeling depressed, and leaving her utterly exhausted at the end of the day. Stress triggers her OCD, and in high stress situations scratches at her hands until they bleed to stop her thoughts rushing. She plays it off as sword marks, and she'd never tell anyone of her self-harm.
Dreams: She wants to overthrow her government and end the Yoba Dynasty. She dreams of justice and righteousness is the world. She wants free-trade and open borders for her country so everyone can have a chance at learning something in their lifetime. She wants to expand the borders of her country. She yearns to avenge her mother.
Fears:Loosing her fight. Having someone find out her flaws, for she fears they may view her as weak.
Motivation: The memory of her mother and the betterment of her country.
Strength: Her intelligence and her skills at reading people. Very quick on her feet. Her loyalty
Weakness: Her perfectionism, impatience, and her OCD. Her feelings of inadequacy
Skill: Leadership
History: Meng is the daughter of Shu and Qiang Yoba. Meng was born with magic, which her mother hid from everyone, including her father. Her father, Qiang, is emperor of China. When Meng was 14, her mother was executed for political treason and Meng vowed to get revenge for her mother. When she was 16, she met the rebels and when she was sent off to be married, she escaped. She now is general of the rebels, having worked tirelessly for her rank. She vows to be stronger than her father ever was.
---