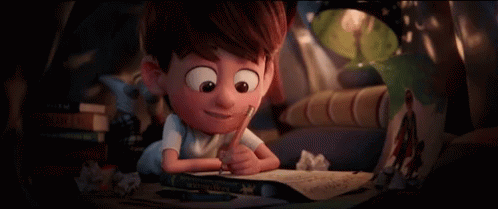 The first rule of Prompt Club is... we don't let writer's block kill our mojo.
---
After the slow but steady success of Prompt Club and thanks to a suggestion from one of our recent PC champions, I have decided to kick off round two. This will function in the same way as round one just with a new set of gradually revealed prompts and a new leaderboard. The plan for the moment is to create a new round each time we hit Prompt 20 in order to keep the sets fairly manageable. This round isn't by any means replacing round one, I plan for each set to run alongside earlier ones.
---
What is 'Prompt Club'?
Every few days I will be providing you (and myself) with a prompt in the form of a word, phrase or image. For as long as this runs, you'll be able to select any prompt that's been posted and write roughly 200-500 words inspired by the prompt making sure that it's labelled so we know which one you've chosen. It doesn't matter if it winds up being wholly unrelated to the prompt provided or if the link is so tenuous that it's almost impossible to spot - the idea is just to get words out and hopefully go someway to clear out your creative blockage. If you wind up on a roll and knock out more than 500 words? No problem, still counts!
Competitive element?
Strictly for fun! I'll be keeping a tally of how many prompts people have completed just to add some friendly competition to the mix. As explained above, this is not an official event/contest.
Are there any deadlines?
Not a single one! I'll be keeping a list of the prompts to date in the opening post and you'll be able to select any prompt from that list at any time. Just make sure that it's clear which one you've gone for!
Are there any rules at all?
All posts must be in compliance with the general forum rules.
---
The Leaderboard
1. Lumeus - 1
1. Georgeanna - 1
1. Rembrandt
---
The Prompts
Prompt 8:
Theme: Playing the Game
Completed by:
Prompt 7:
Image:
Through the Keyhole
Completed by:
Prompt 6:
One Word: Blizzard
Completed by:
Rembrandt
Prompt 5:
Idiom: Blessing in Disguise
Completed by:
Prompt 4:
Quote: "Prologue: In which we are reintroduced to a pair of individuals with unconventional interpretations of the term "dead"' - The Brothers Cabal, Jonathan L. Howard
Completed by:
Prompt 3:
Image:
Abandoned House
Completed by:
Prompt 2:
Opening Line: 'Growing up with cats and dogs, I got used to the sounds of scratching at my door while I slept. Now that I live alone, it's much more unsettling'
Completed by:
Prompt 1:
One Word: Lost
Completed by:
Lumeus
,
Georgeanna