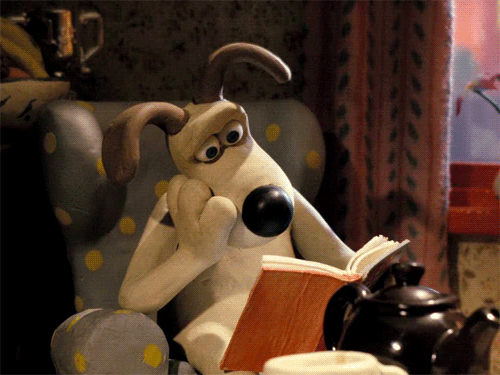 Alright, kids - Sammy's off on an adventure at the moment, so I've seized the responsibility (and the glory
I hope
) that comes with welcoming in our
third
year of the 52 Weeks, 52 Books Challenge!
The 52 What Now?
Think of it as a New Year's Resolution with a difference; rather than challenging yourself to eat less sugar, or drink less booze, the aim is to get yourself reading on a regular basis. The 'standard' goal is to fit 52 books into your year - that's a book a week - but the actual number that you settle on can be whatever you want. It's a personal thing, and ultimately the aim is to keep you reading, not stress you out by setting impossible goals.
Why, though?
Reading is fun! It's also been linked to memory improvement, development of analytical thinking, improving focus and concentration, stress reduction and better writing skills! More than anything, in a world where we're all constantly subject to demands and responsibilities from every corner, it's a chance to unwind and share a little of what we enjoy with our peers.
Awesome! What do I need to do?
Glad you asked, disembodied voice that totally isn't me talking to myself! In this thread you can post a list of the books you've read on a month-by-month basis, with an note on what your overall target is. Any book counts, be it fiction or non-fiction. You can talk about the things you've enjoyed or hated, your frustrations, what helps you fit books in, what you'd recommend or have tried from other people's lists - the sky's the limit. You could also consider joining
Goodreads
, which lets you track the books you've read over the year and which has a 2018 Reading Challenge that you can customise to suit yourself! It's not mandatory, but it's a nice little extra.
As before, post your lists and I'll put a link to them below;